Porcelain Platter Pyramids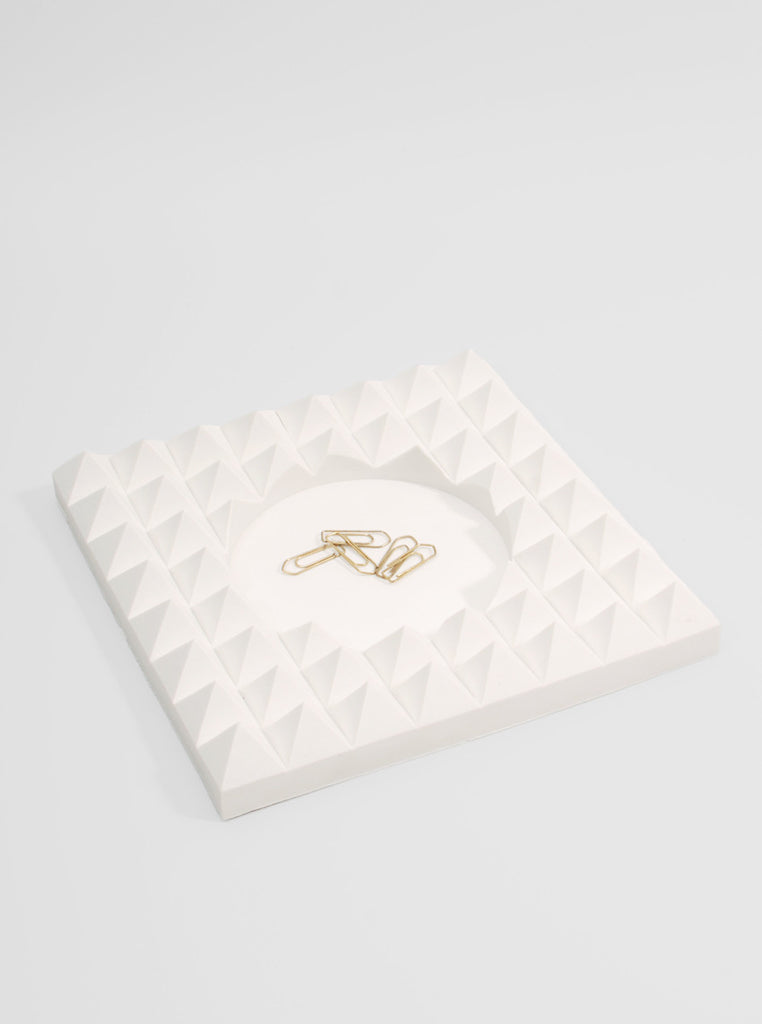 Porcelain Platter Pyramids
Porcelain platter with pyramids. To use as art object, to keep your jewellery and/or other treasures or as platter combined with a beautiful pot. This product is handmade so may contain small irregularities & vary slightly in shape & color.
Measurements: 19 x 19cm (Also available in black.)
Delivery time 2 weeks.
Free shipping over €150.
Worldwide shipping available.