Modern Monpe + Trikora (unisex)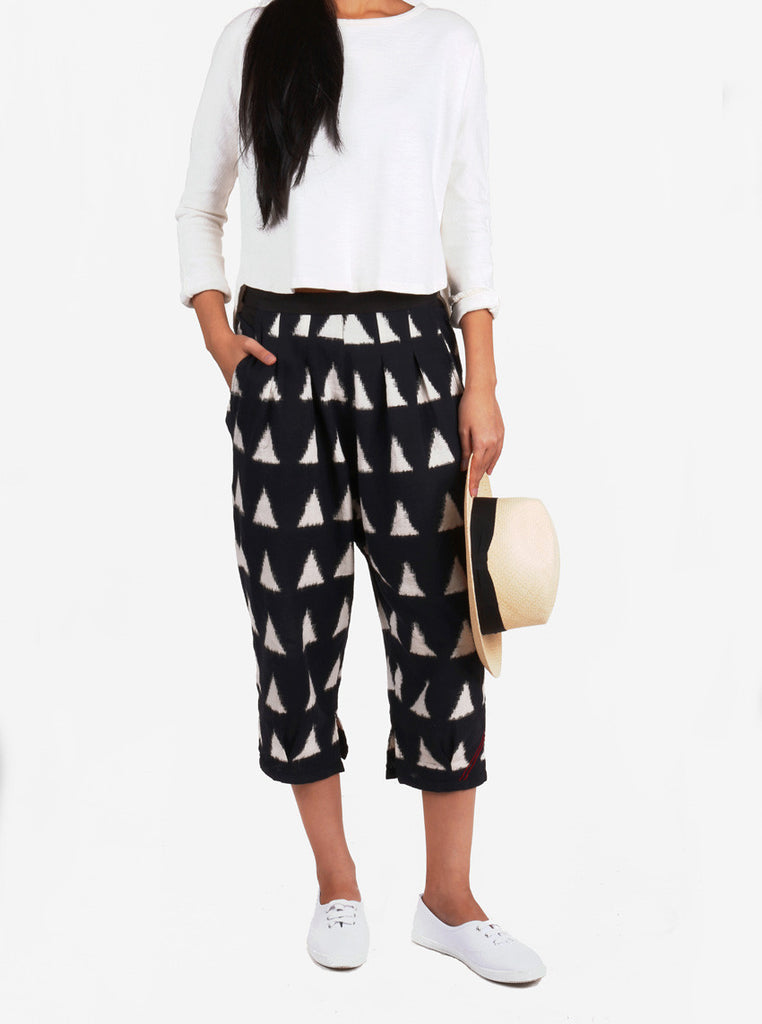 Modern Monpe + Trikora (unisex)
The Monpe is a Japanese work pant usually worn by fieldworkers or tradesmen, popularised in the war era by villagers who had to turn their beautiful kasuri kimonos into fabric for Monpe pants to expand their freedom of movement. Distinguished by a looser, low-slung waist and a unique front to back closure, this Modern Monpe is a tailored, smarter version with an easy to wear flexible button closure and D-ring waist belt in sturdy twill.
The Trikora or triangle is a foundation piece of this motif & with its up-facing three-sided shape usually symbolises stability with the elements of earth & water.
Material: 100% medium weight cotton. Hand tied and dyed with 100% azo free dyes.
Size 1 > 36-38
Size 2 > 38-40
Free shipping over €150 in Europe.
Worldwide shipping available.