Leather Clutch Wild Fern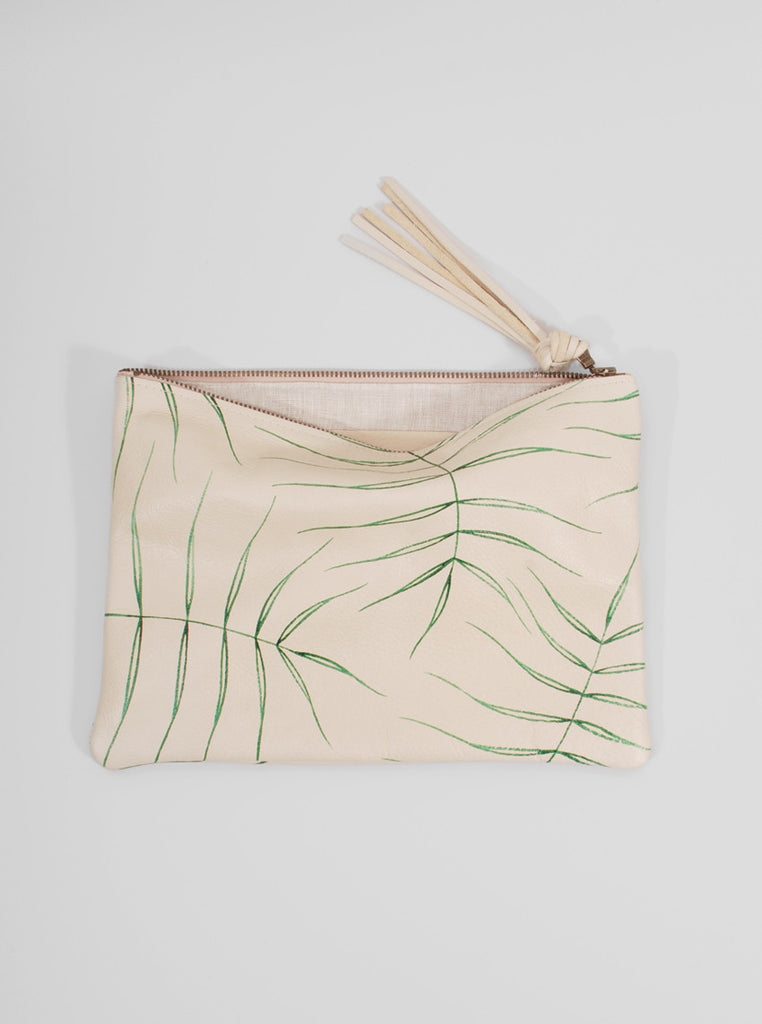 Leather Clutch Wild Fern
This gorgeous leather clutch - handmade in New York City by Jessica Kertis - features a hand-painted, vibrant green fern pattern. Sewn from beautiful Italian leather. The clutch is treated with a protective finisher for durability & the painted pattern will not peel or rub off.
Measurements: 27 x 19cm
Note: pattern may vary slightly from item pictured.
Free shipping over €150 in Europe.
Worldwide shipping available.