Easy Dhoti + Falcon Footprint Navy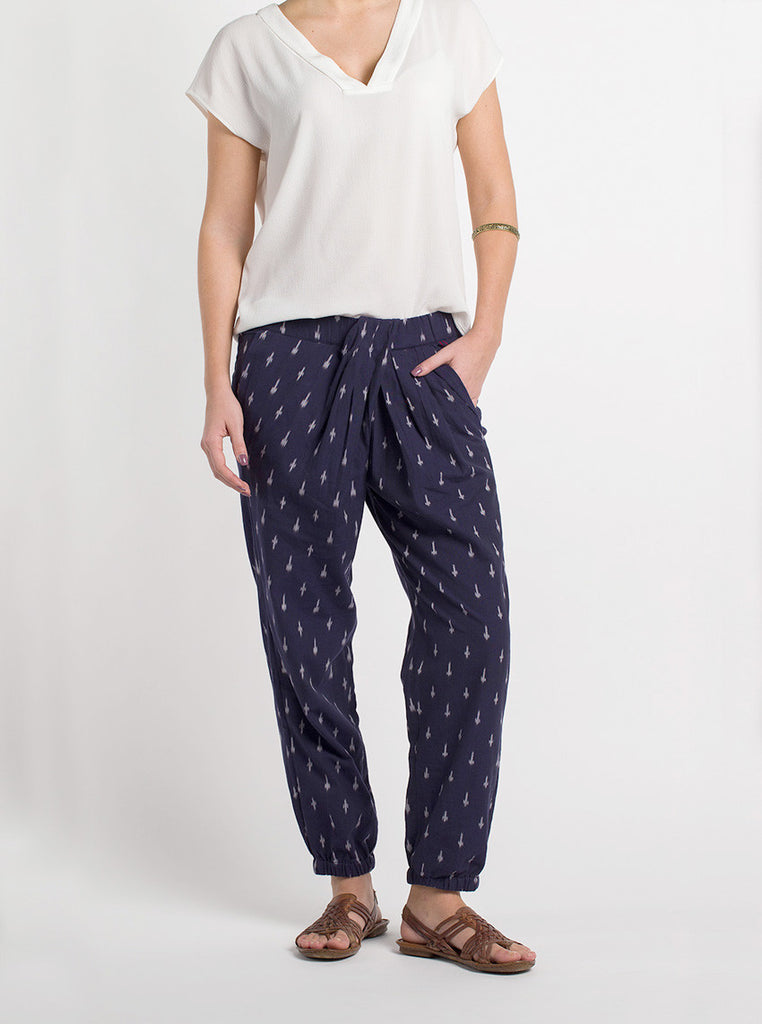 Easy Dhoti + Falcon Footprint Navy
Matter's signature Dhoti style just got super easy with this stretchy edition for the ones that literally want on and off in under a second. A simple straight leg cut with tapered cuffs lends a universally flattering silhouette with the easy-to-wear waistband. Complimented by the Dhoti's unique pleated sideswept feature, it's an effortlessly elegant look.
Seen here in the subtle navy Falcon Footprint, evoking a sense of simplicity and depth in it's Ikat tie and dye construction.
Material: 100% medium weight cotton. Handprinted & dyed with 100% ago free dyes.
Size 1 > 36-38
Size 2 > 38-40
Free shipping over €150 in Europe.
Worldwide shipping available.