Tomore Candle Set (Black)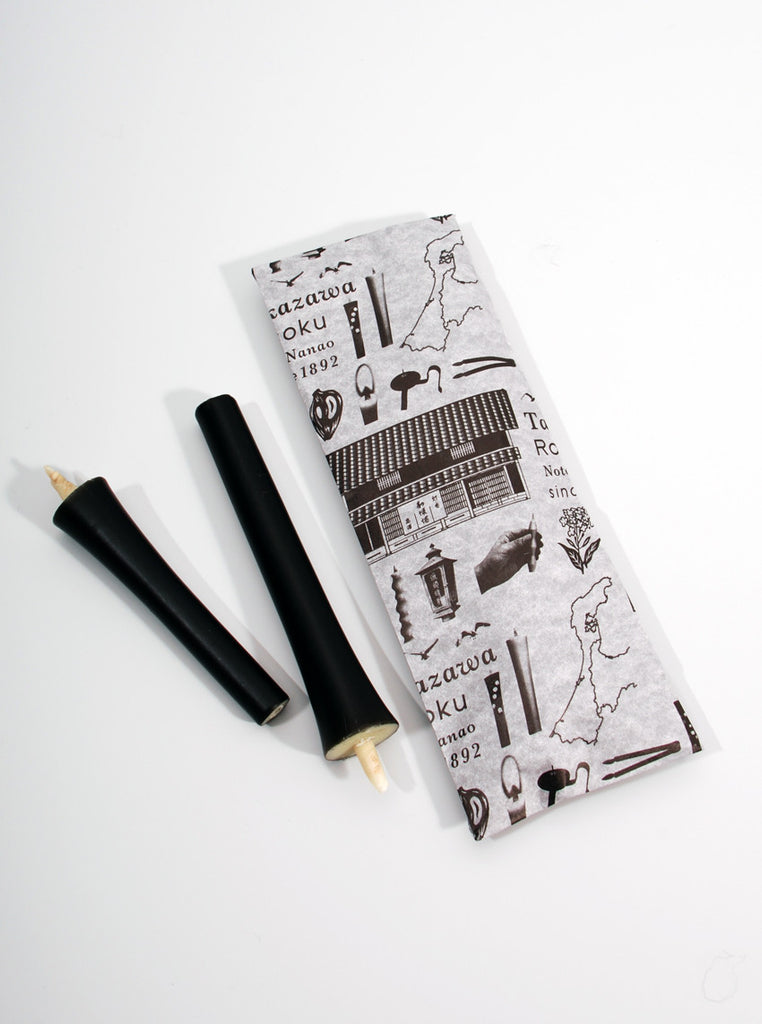 Tomore Candle Set (Black)
Gift set with 2 traditional Japanese black Tomore candles, handmade at Takazawa Candle Co, who have over 100 years of experience. The candles are made of haze-laquer tree seed wax & washi paper for the core. These candles have no hollow core, therefore they burn with greater intensity with very little smoke & a brighter light than a typical candle.
Measurements: 2 x 1,3 x 12cm + 1,7 x 1 x 9cm
The small Nambu Testu candle stand is recommended for this size candle.
Free shipping over €150.
Worldwide shipping available.