Carl Auböck - Foot Paperweight, Brass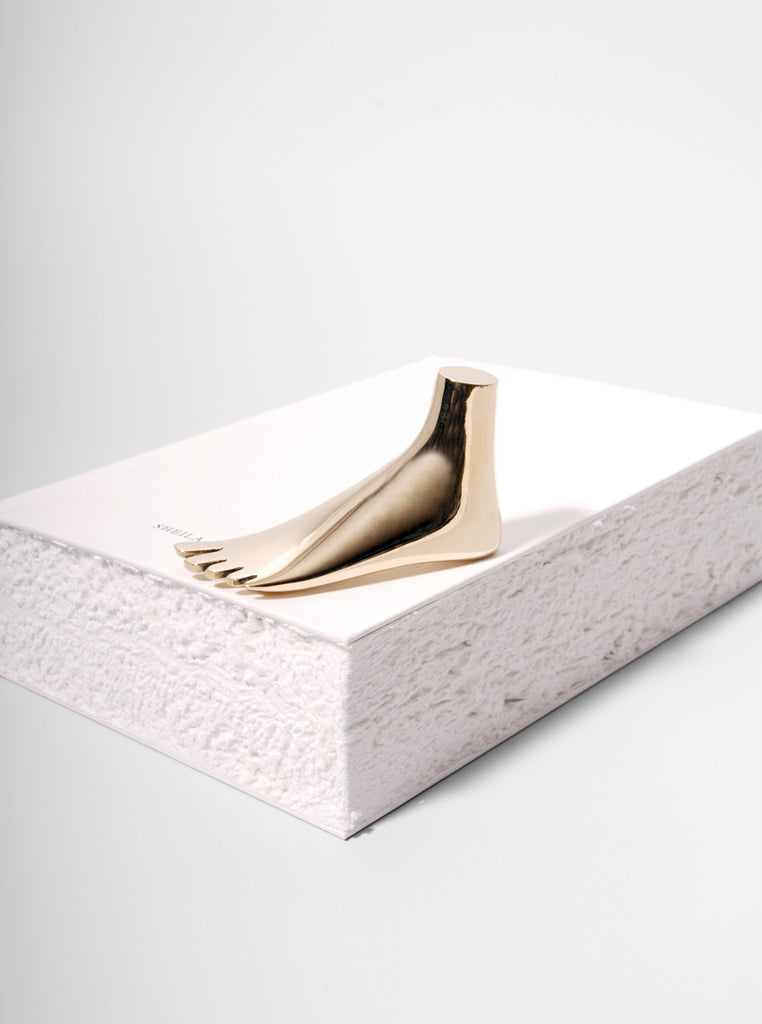 Carl Auböck - Foot Paperweight, Brass
Foot Paperweight by Viennese artist and designer Carl Auböck (1900-1957). He was one of the most extraordinary personalities of Austrian modernism. Being influenced by both his education and his father's work, he united functional modernism with Austrian craft, creating the visual style of the Werkstätte Carl Auböck.
This polished foot paperweight is a solid brass object and was a favourite of Bauhaus founder Walter Gropius, who kept one on his desk along with several other Auböck-designed objects.
The traditional Carl Auböck Werkstätte (workshop) is still placed in the 7th district of Vienna in Bernardgasse 23.
Measurements: length 9 cm. 
Free shipping over €150 in Europe.
Please note: Auböck pieces are made by hand, each one will differ slightly. Imperfections such as small scratches and/or minor nicks on the surface of this item are evidence of the handmade production process and should not be considered defects.