Vase 'Dame'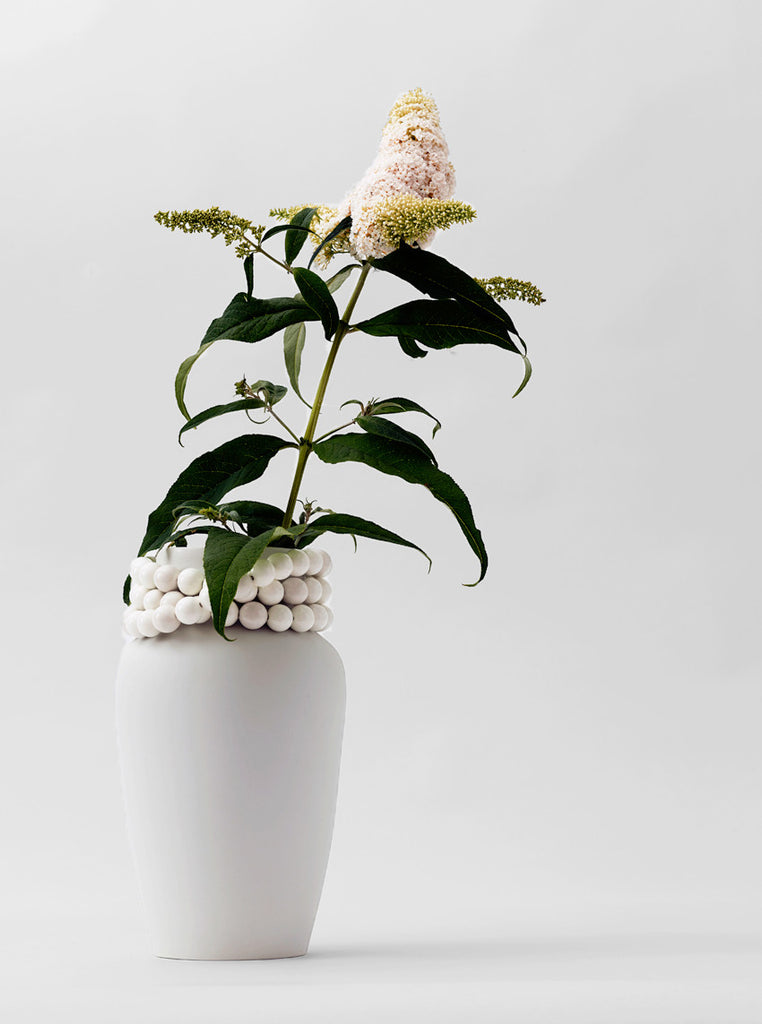 Vase 'Dame'
Porcelain vase Dame is matte on the outside & glazed on the inside, which gives a beautiful contrast with the glazed porcelain necklace that can be draped around the neck of the vase any way you like. Beautiful in it's simplicity, with or without flowers.
Measurements: 18 x 31cm
Note: Handmade - may contain small irregularities & vary slightly in shape & color.
Free shipping over €150.
Worldwide shipping available.